Family Outing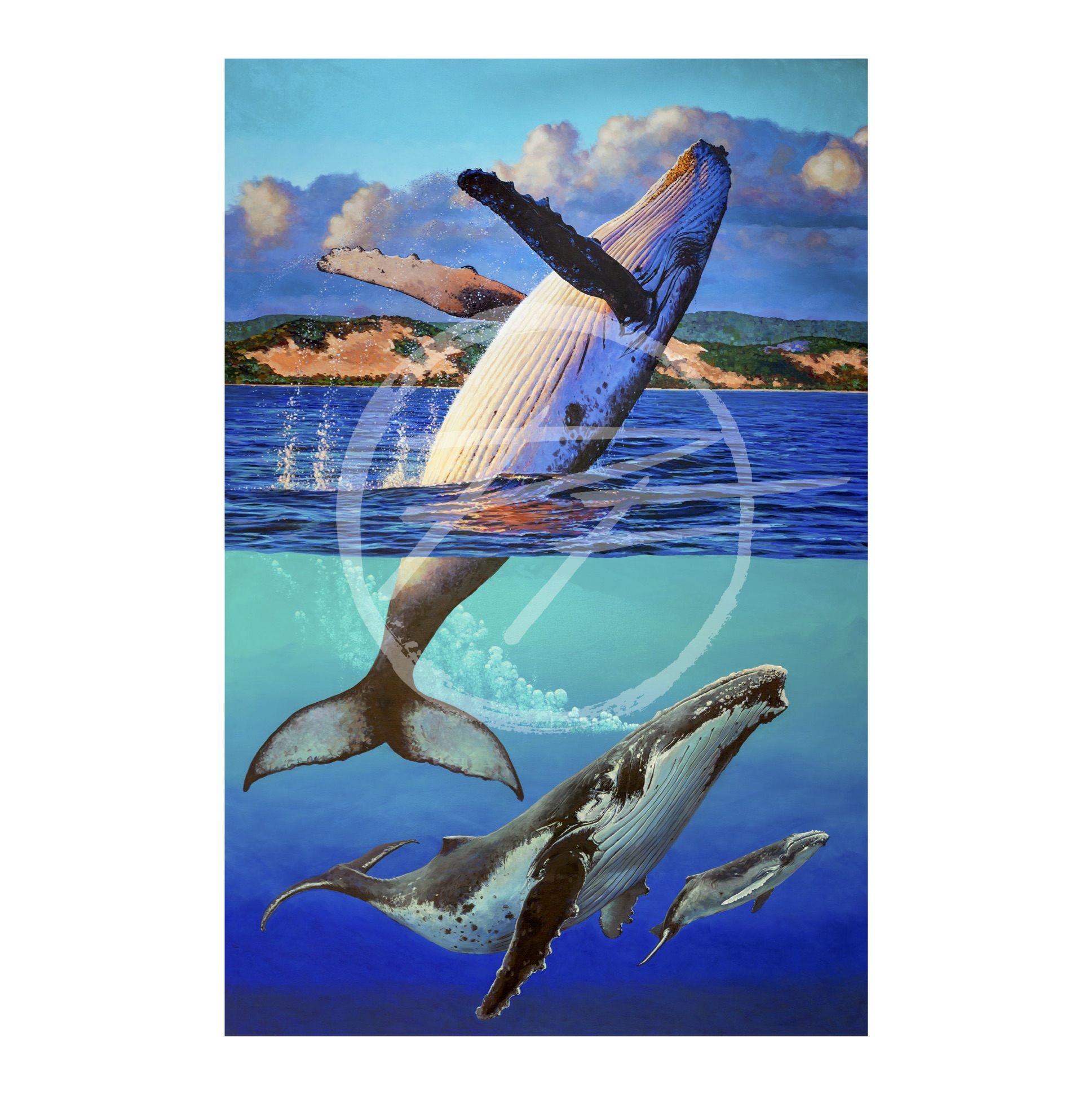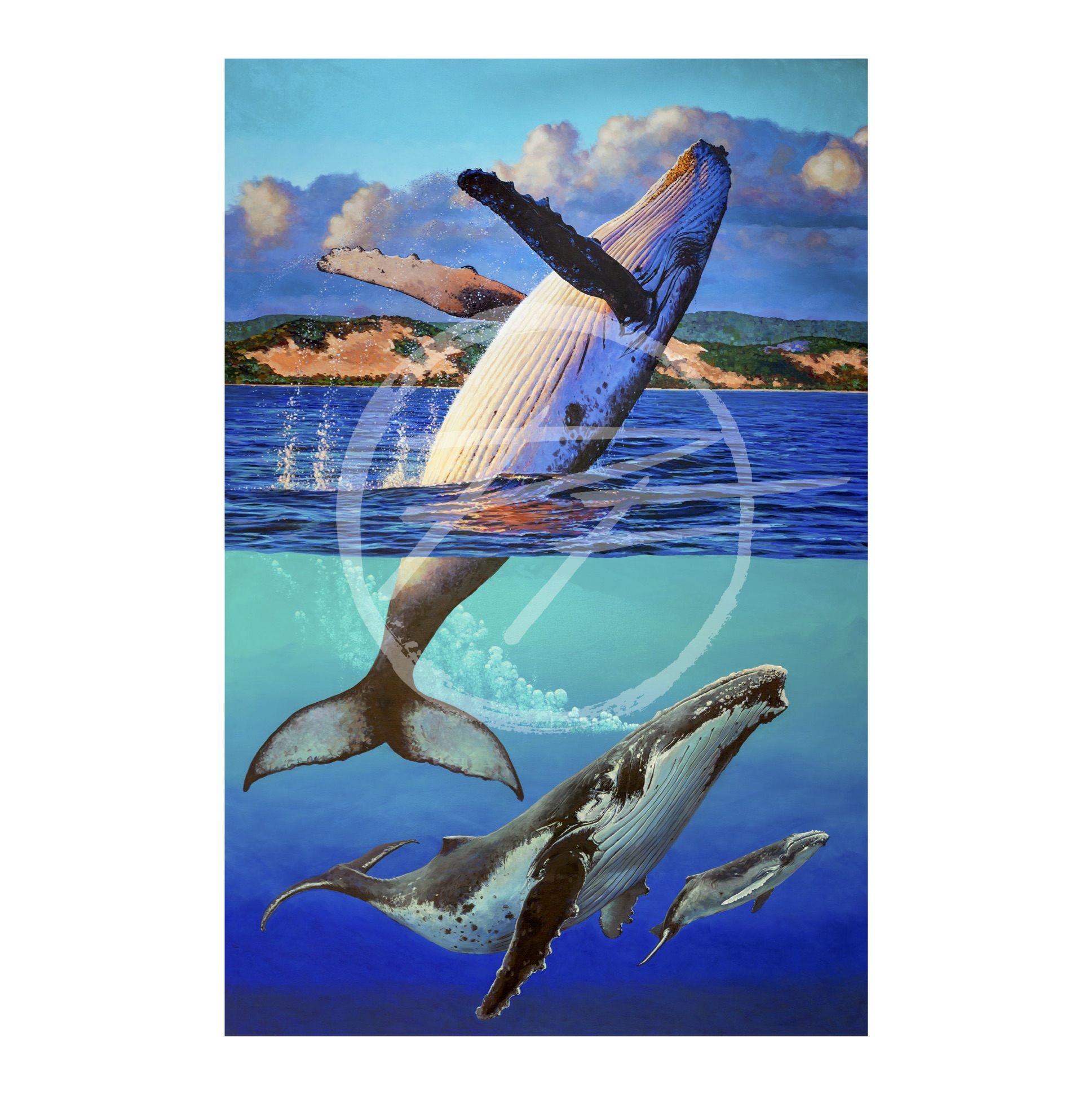 Family Outing
A family breaks it's jounrey, repeatedly plunging to the darkest depths before launching skyward with the force of a rocket. This is no mere frolic; it's play with a purpose. Baby is learning the ways of the great ocean, preparing for life on the humpback highway.
Edition: 450 hand signed
Process: Giclee Print
Canvas: Cotton Acid Free Canvas
Canvas Edition stretched and ready to hang.
Prints are made to order, please allow at least 2 weeks for production.
Shop with confidence and enjoy our secure online gallery.
These are sample sizes and prices.
Canvas prints can be reproduced to any required size.
Price on application. Price includes GST.
Click here to contact Philip
OR
Call on: 0417 382 326,
Email on: art@philipfarley.com