Tide's Out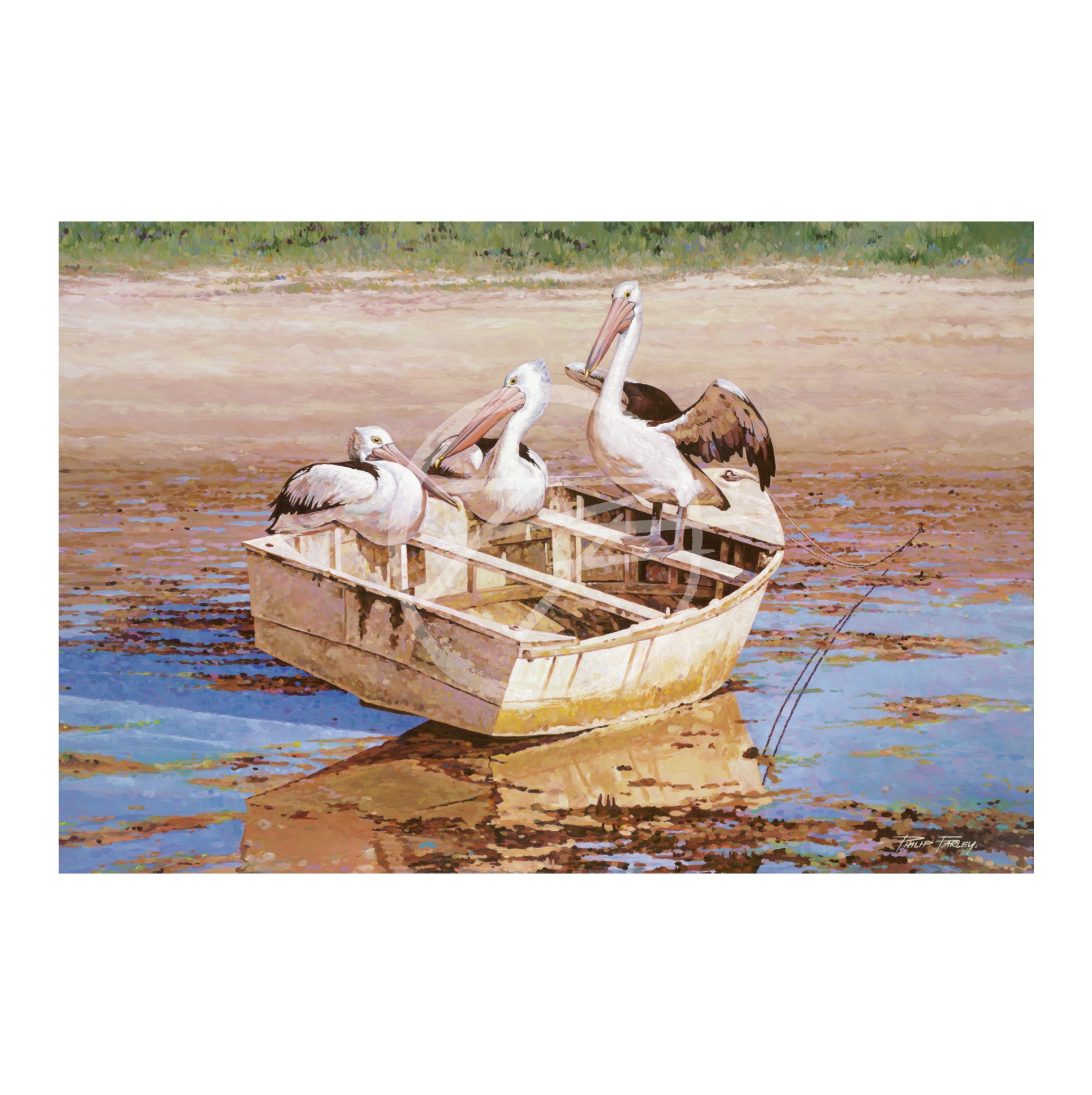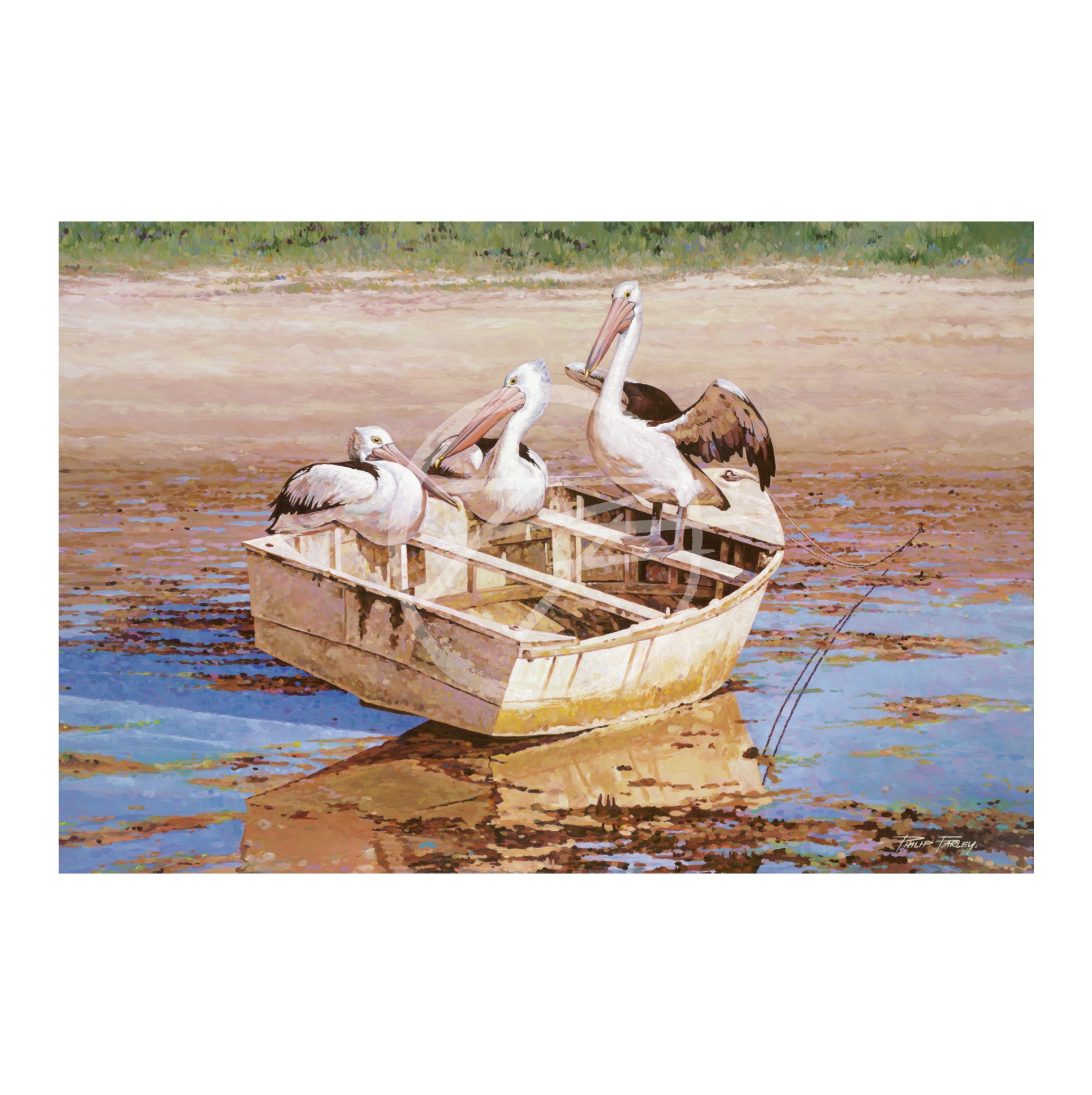 Tide's Out
"I was five and as the mud of Moreton Bay oozed through my toes, I would run as fast as I could to catch myself a pelican. Almost 30 years later, I'm still chasing them, because these magnificent birds have a dignity and a curiosity about them. Seen here, they sun their feathers in the early morning light as the warm sand tones contrast with the pastel blue of the reflected sky." - Phil
The old dinghy, in signature Farley style, is ravaged by weather and time. The pelicans, aware of an observer are distracted from their sunbath - Probably another 5 year old with muddy toes.

Canvas Edition: 200 hand signed
Process: Giclee Print
Canvas: Cotton Acid Free Canvas
Canvas Edition stretched and ready to hang.
Prints are made to order, please allow at least 2 weeks for production.
Shop with confidence and enjoy our secure online gallery.
These are sample sizes and prices.
Canvas prints can be reproduced to any required size.
Price on application. Price includes GST.
Click here to contact Philip
OR
Call on: 0417 382 326,
Email on: art@philipfarley.com